How badly do the Dallas Stars need Roope Hintz back in the lineup?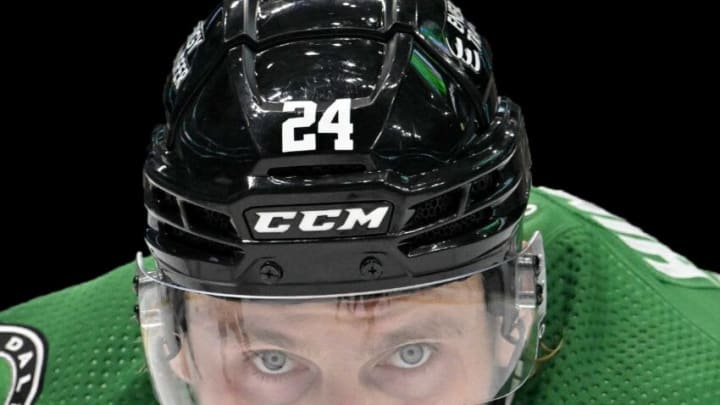 The Dallas Stars looked really unorganized against the St. Louis Blues in the season opener last Thursday. Players couldn't get the puck out of the Stars' zone and couldn't even get the puck up the ice without it being intercepted by a Blues player. Now, it was the first game of the season so I will give them somewhat some slack for their performance. There was one player not on the ice that they really needed and that was Roope Hintz.
Roope Hintz was a huge part of the Star's offense last season on the top line. He finished with 37 goals and 38 assists during the regular season and 10 goals and 14 assists in the playoffs. Hintz also signed a huge contract extension to remain with the Dallas Stars through the 2030-31 season. You can tell the Stars want him to be a part of their future plans way down the road with that contract.
The reason why the Stars need him back in the lineup is because right now the chemistry on two of the four lines is pretty bad right now. Top top line just couldn't get anything going offensively with Tyler Seguin playing up there and the third line was having some chemistry issues as well. Once Hintz returns to the lineup, the chemistry should balance itself back to the way it was last season. Is it worth risking bringing him back too early, especially against a Vegas Golden Knights?
If Hintz is ready to go tomorrow night against the Vegas Golden Knights and the trainers agree, let him play. If there is any hesitancy between the coaching staff and trainers, keep him out. After the Vegas Golden Knights tomorrow night, they go to the Anaheim Ducks on Thursday and then back home to play the Philadelphia Flyers on Saturday night. You could technically keep him out of the lineup for another week until the Pittsburgh Penguins game.
The Stars could go 2-1 or 3-0 during that time with the extended recovery time for Roope Hintz. We are going to need him down the road later in the year around playoff time. There's no point in bringing him back early to take on the Vegas Golden Knights. I would personally take it day-by-day with him.
In conclusion, Hintz can take as long as long as he wants to get better. The Stars have all the offensive talent that can cover his absence in the lineup. The last thing the Stars want is to rush him back and then he gets injured and he's out for the remainder of the season. If the Stars were able to beat the Minnesota Wild in the playoffs without Joe Pavelski in the lineup, they can win without Hintz in the lineup.